In this series of 3 videos I show how to procedurally build and texture a mountain in Autodesk Maya, using the texture deformer and simple node networks.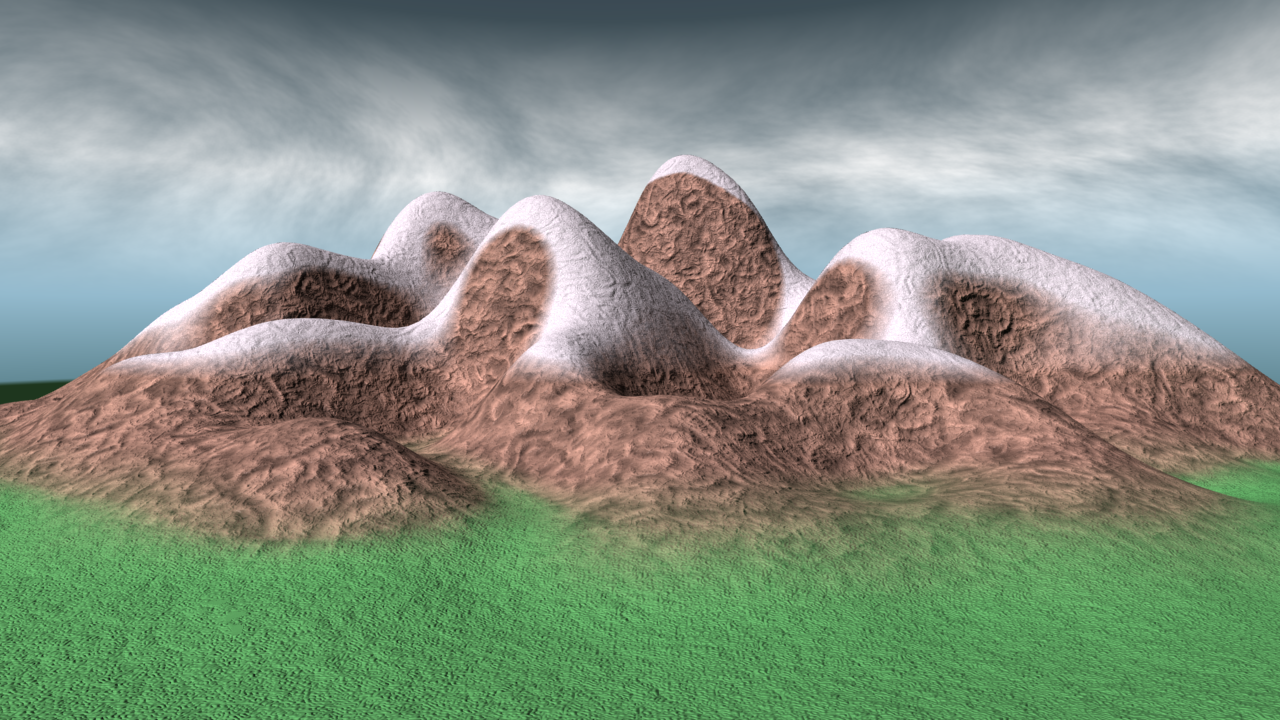 This example was created using Maya 2016 with Mental Ray as renderer. The above image was rendered, in just 57 seconds, using Arnold and Maya 2020.4 – the basics remain the same.
Part 1 – Modeling
Part 2 – Shading
How to switch materials based on world space coordinates, and render an image using Mental Ray.
Part 3 – Grass (Fur)
This video uses the now obsolete Fur technology to add grass. xGen is the current procedural tool probably best suited for this.